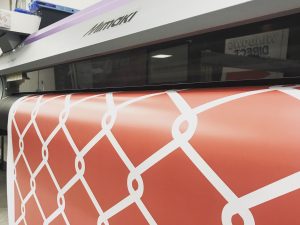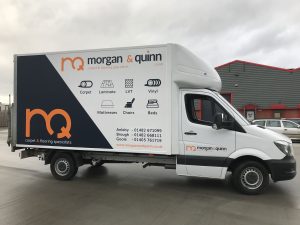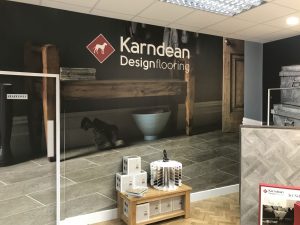 LATEST WORK – Click below to see more on our Instagram
Instagram has returned invalid data.

PRINT, WRAP & INSTALL. VINYL FX HAVE IT COVERED!
With state of the art printing and finish capabilities we can handle most jobs you can throw our way and if it is not something we can produce in house we have the contacts to achieve you deadlines and budgets.
01482 712244
Family run business, we pride ourselves in our high-level of customer service and our ability to react to our customer's needs. We are just a phone call or an email away and love to keep in touch with all our customer whether big or small.
Call or email today to start building a great business relationship with the team at VinylFX.
WHAT OUR CUSTOMERS SAY

Awesome work by Simon and his team. Incredibly fast service and a great price, resulting in my office being transformed in less than two hours. Highly recommended!

VinylFX  have made a fantastic job our van graphics. Print was bright and sharp and totally transformed my van into something to be proud of, should tell the public exactly what I do and increase workload for me. Thanks guys.

Excellent work from full design to fitting in a week.
Even worked around the times the vehicle was available.
Thanks Simon for a TOP job.

Great job on our van today, professional and efficient service. Would highly recommend to other looking at getting their van signage done! Thanks Simon

Superb work. Guys did an amazing job with Monkey Bizness Rochford. Really helpful and went above and beyond

Fast efficient professional service!
artwork was fantastically designed and emailed back to me promptly and job was completed shortly after approval would definitely recommend.

Simon helped every step of the way with our office branding graphics, from site survey plus meet and greet, down to the nitty gritty of printing and most of all the fitting. It was the complete package which we were after and accommodated our every need possible to make the business relationship flow.
Overall the outcome and finish is great and it has been an absolute pleasure dealing with VinylFX Limited''

It looks fabulous, the results are outstanding, the office has completely transformed it feels bright and modern. Definitely the gem of our centre.

Fantastic service from VinylFX Limited! Everything from the initial consultation right through to fitting couldn't have been easier. We are really happy with the end result and will be going back to VinylFX in the near future.

They look beautiful, I am well pleased and Simon has done a wonderful job; he is very fast! I thought he was going to work overtime hanging these up.

The walls here look fantastic! They get compliments from many of our clients and make our centre stand out! Great customer service and massive help to us.
Would definitely recommend you to other Regus business centres.
Thank you!